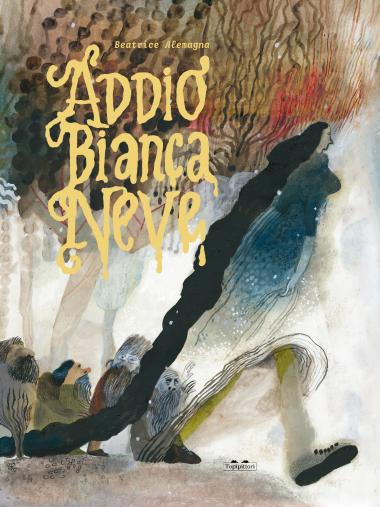 "The original text of Snow White was published for the first time in 1812, by the brothers Grimm, in Germany. Here, no grumpy or happy dwarfs, no royal kisses, no sugar-coated ending, but a violent and merciless death, inflicted by Snow White to the Queen, compelled to burn in front of the wedding guests." Beatrice Alemagna starts from this assumption to question the true meaning of this story and to find out where the 'good' is to be found in Grimm's original idea. In order to answer, she overturns the point of view of this well-known fairy tale: the narrator's voice becomes that of the wicked and terrible queen, whereby we experience the twisted logic of Evil. This book reminds us, once again, of the importance for children to read fairy tales in all their ruthless truth. [Text in Italian]
A book for:
comparing different characters and versions of Snow White; 
discussing about good and evil; 
writing a different ending.