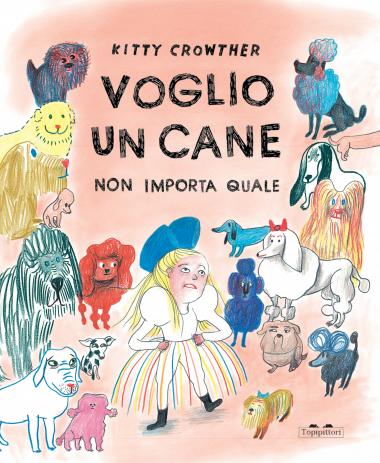 Millie hates two things: early mornings and school. Every day she begs her mother to get a dog. All her classmates have beautiful dogs, of all breeds, shapes and colours. Every day, Mum answers NO. But Millie doesn't give up and, finally, one morning the answer is YES! So they go looking for a dog at the kennel, and the choice is hard. She finds a strange creature, and she wonders what name she should give it. Will the girls like it? Oh, if only dogs could talk!
Another wonderful book by Kitty Crowther. [Text in Italian] 
A book for:
cultivating our wishes; 
not letting common judgement influence us; 
taking care of others and finding their uniqueness.