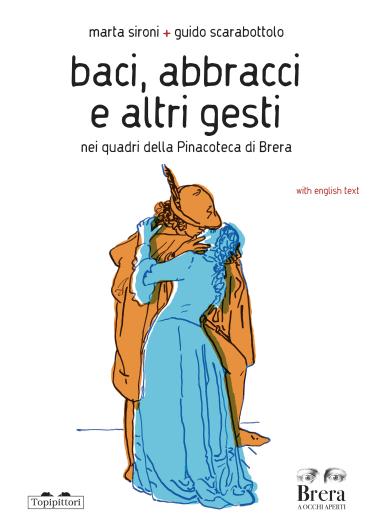 Each painting mirrors the era in which it was painted: faces, hairstyles, clothes, architecture and landscapes in the background change. But there's something which does not change: gestures, such as a mother holding her child, two lovers kissing, poses on social occasions like a wedding. Through the masterpieces displayed at Pinacoteca di Brera, in Milan, Marta Sironi and Guido Scarabottolo invite children to observe gestures, to learn and recognize their meaning, and to try to reproduce them.
A book for:
discovering Brera's masterpieces;
analysing the meaning of gestures;
reproducing artworks.