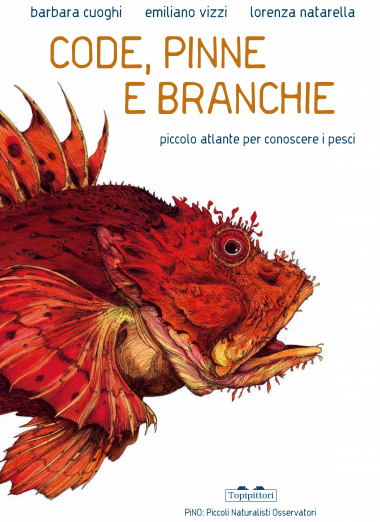 This is a book for those children who, at the sight of an animal, don't say "how disgusting!", but are fascinated by its anatomy and ask many questions. Why do fish have bones? How do they classify? How do they communicate? How do they breathe? How do they move? How do they look? Barbara Cuoghi, biologist and science teacher, Emiliano Vizzi, an illustrator with a passion for fish and crustaceans, and Lorenza Natarella, cartoonist and colourist, are authors of this new book of PiNO collection.
[Text in Italian]
A book for:
discovering species and features of fish;
drawing them;
learning how to classify them.