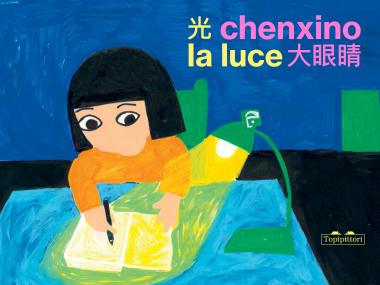 Chenxino is a young and talented author and illustrator, debuting with this delicate story about a boy and a girl. The day the boy moves in front of her she writes on her diary: "Today I fell in love". Since then, what the reader follows is a moving sequence of the strategies she adopts to catch his attention. We'll see her turning into a bird and sing on a tree, turning into a pig to have breakfast with him, and into a dinosaur to protect him at night. Forty-eight pages of pure wonder, in Italian and Chinese (the author's mother tongue), to describe the complexity of feelings. [Text in Italian and Simplified Chinese]
A book for:
thinking about how moods and feelings can change us;
creating other situations to continue the story;
making a present to someone we love.