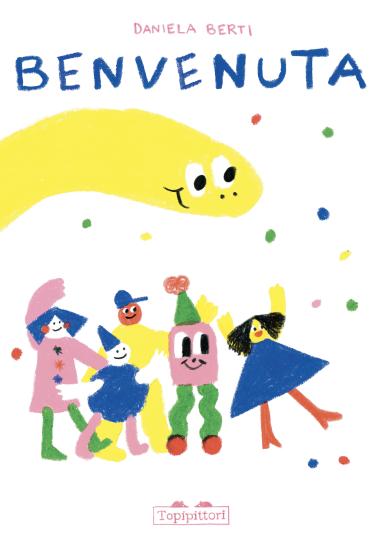 Everything is ready to welcome the newcomer. Nothing should be missing, a comfortable place to sleep, bathing equipment, everything she needs to feel cozy, and many things to be done are planned: trying new sports, visiting art exhibitions, belonging to exclusive clubs, playing the ball, cooking... But here goes someone ringing at the doorbell: who will it be? Daniela Berti has written and illustrated this story for little and grown-ups about caring, welcoming and becoming friends.
A book for:
taking care of others;
thinking about waiting and welcoming;
continuing the story.