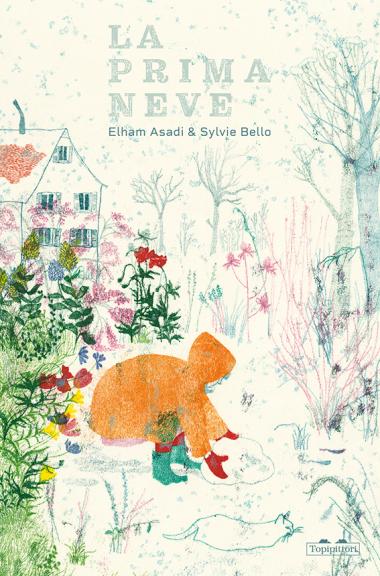 An ancient Iranian folklore legend tells that every year Naneh Sarma, who lives in the sky beyond the clouds, awaits the arrival of Norooz. While waiting, she cleans her house, preparing to welcome her handsome husband-to-be. Norooz also dreams of Naneh, but when he finally arrives, on March 21st, he finds her in deep sleep because of the long wait. A story about time and the cycle of seasons gracefully told by the words of Elham Asadi and the monotypes by Sylvie Bello. [Text in Italian]
A book for:
discovering ancient legends;
studying figures of speech;
thining about the cycle of seasons.