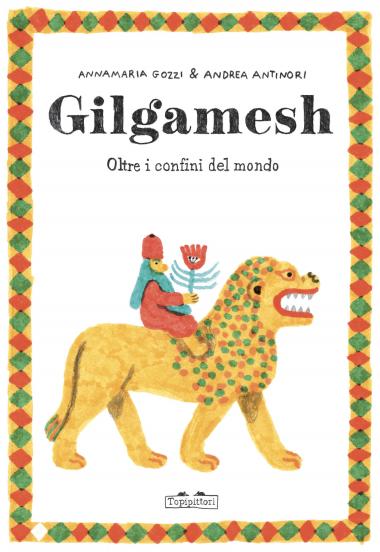 Once upon a time there was a king who was crying. He had lost his best friend. [...] For seven days the king, Gilgamesh was his name, watched over his friend, Enkidu. And when he realised he would never wake up, he left to the end of the world. The story of Gilgamesh is the most ancient epic poem of mankind, the first written form ever found, which is over 4,000 years old. The exploits of this Sumerian hero, engraved on clay tablets, were discovered in Iraq, the ancient Mesopotamia, where human civilisation was born. A story rewritten like a fairy tale by Annamaria Gozzi, and illustrated with the ironic touch of Andrea Antinori. [Text in Italian]
A book for:
reading an epic story;
travelling with Gilgamesh;
discovering the history of writing.