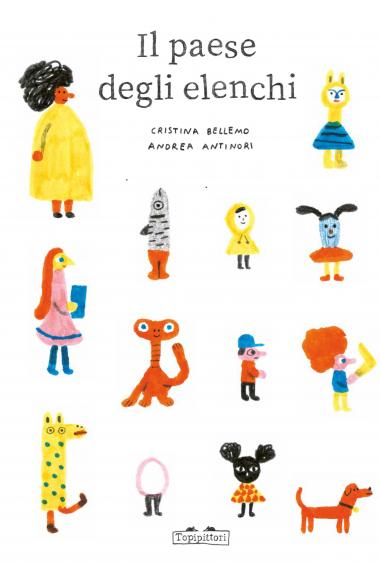 Mr Fermo Sicurini has the task of filing all citizens of the Land of Labels into lists, and issuing certificates to prove their existence. Mrs Evelina, for example, has a certificate of floor sweeper. Mr. Mario is the potato roaster. Lucia, officer for hedgehogs crossing the street. And so on.
One day, twelve children burst in his very tidy office. None of them is labelled yet, and Sicurini sets to work. But he soon realises the task is more difficult than expected...
[Text in Italian]
A book for:
imagining funny lands and offices with weird tasks; 
making up all sorts of certificates;
discovering the revolutionary potential of words.