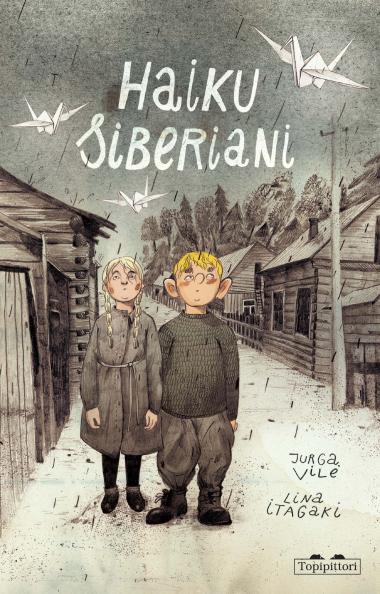 Those were hard times. The war had started. Germany had invaded Poland. Soon after, Lithuania had been occupied by the Soviet Union. Most of the Lithuanians were considered enemies of the S.U. since they had not celebrated their arrival. And enemies should be gotten rid of. They started deportations. They took people out their homes and sent them in the farthest, harsh lands of Siberia. Many of them died. Others were more lucky, like the children who were sent back on "the train of little orphans". Algis, my father, was one of them. His memories, together with my grandmother's, pushed me to write this book, where there's plenty of reality and just something made up. Jurga Vile writes and Lina Itagaki illustrates a painful, charming story that still has a lot to teach us.
[Text in Italian]
A book for:
reading a single story connecting it to the history of mankind; 
understanding and defending the importance of memory; 
finding out why apples don't grow in Siberia.