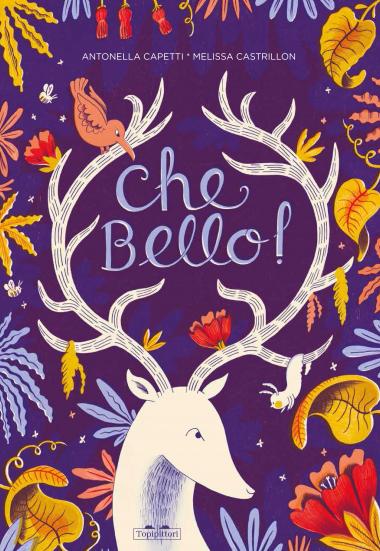 Extraordinary things can happen even in the life of a little caterpillar. One morning while he's busy at his usual stuff, he finds a mysterious being who tells him a new, appealing word. He can't stop thinking about it since then, and goes around enquiring all the animals in the forest. However, answer after answer, things get even more blurry. Just when the caterpillar thinks he won't find no peace anymore, something happens in the night sky… [Text in Italian]
A book for:
thinking about how we use words;
reflecting on concepts that we consider to be obvious but are not so;
acknolewdging that a story can explain important things. 
Also published in:
French, Simplified Chinese, Japanese.