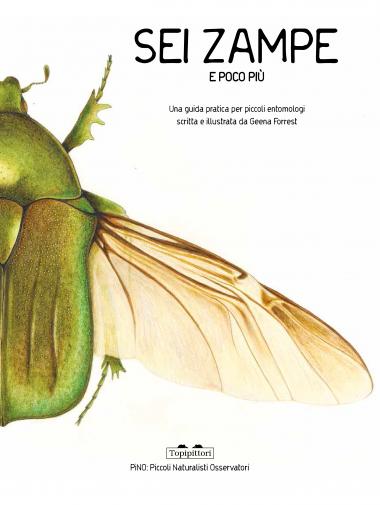 Six legs and little more inaugurates a new collection on nature and science, PiNO: Piccoli Naturalisti Osservatori. It is a practical guide for little entomologists to learn and recognize species of insects, to observe how they look like, how many legs, how many wings, how many eyes they have; whether they fly or jump; if they change colour; if they sting or are harmless; how big they can be; where they live; what they eat. The words and images by Geena Forrest, a young expert on natural science, guide us into observation and practice. [Text in Italian]
A book for:
learning how to observe insects species;
creating their own entomologist's box and starting a collection;
experiencing naturalist drawing.