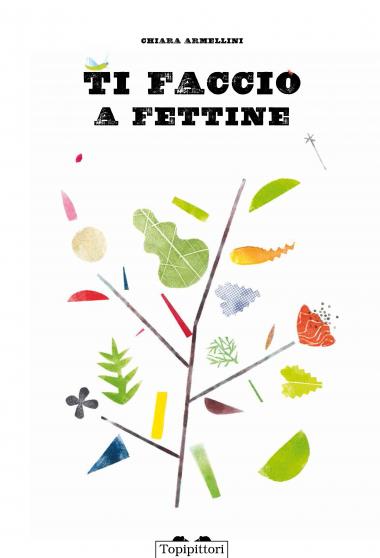 Chiara  Armellini made her debut in Topipittori catalogue with Ti faccio a pezzetti, awarded in 2014 with Premio Soligatto (3-6 years) and translated into four languages. Ti faccio a fettine is its ideal continuation, however in these pages you will find no beaks, feathers, furs, paws, teeth and wings, but slices of vegetables, leaves, stems, corollas, stalks and berries, in a messy sequence that readers are called to recompose following the thrilling riddles' guidelines. A toy-book that will entertain you again and again. 
[Text in Italian]
A book for:
solving riddles; 
learning shapes and names of plants and flowers; 
creating new visual solutions combining the "slices".
Also published in:
French, Simplified Chinese.