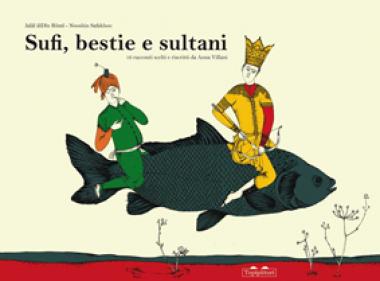 Jalâl âlDîn Rûmî, is a great Persian mystic poet of the 13th century. His major work, Mathnawî, is a collection of symbolic tales, anecdotes, sayings, wisdom writings and wise advices. His work had a fundamental influence on Middle-eastern thought and expresses the Sufi philosophy: respect for all religions and ideologies, human beings and nature, love of learning and self-education. This collection offers 16 stories each one accompanied by the visual talent of a great Iranian contemporary illustrator.
[Text in Italian]
A book for:
reading stories belonging to a fascinating culture, far in time and space. 
trying to understand what makes these tales still so actual and interesting.