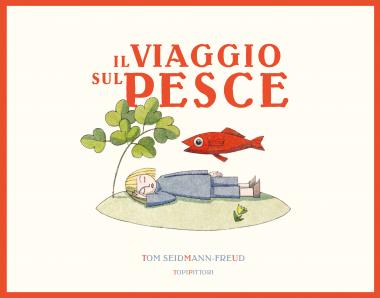 Die Fischreise was written and illustrated by Tom Seidmann Freud, and published in 1923. It tells the dream of a child: riding on a goldfish horseback, he gets to an ideal, unknown city where children, its only inhabitants, welcome him warmly. The place is all harmony, beauty and fraternity: children passionately study and work and days go happily by. Written on the eve of tragic historical events, this book stands for a moving desire for a better future and a better world.
A book for:
imagining our ideal city; 
discovering the life of an extraordinary author; 
reflecting on History and children's rights.