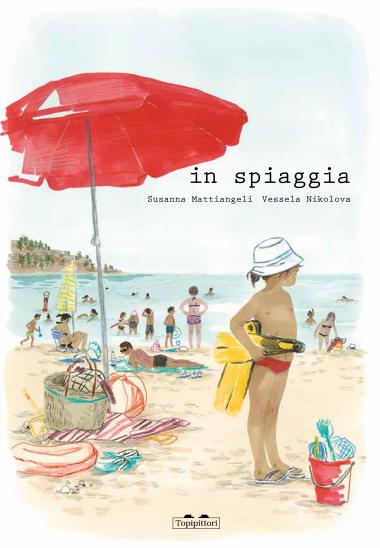 Nice things: digging a tunnel making way for the water; becoming friends with someone who has a dinghy boat; digging a hole and hiding it with a towel; looking at the face of someone falling into the hole; classifying bellies and bums. Not nice things: being stung by a jellyfish; getting out of the sea because lips have turned blue; cleaning up their feet; being quite. A little girl moves away from her family's beach umbrella and, as she gets lost, she starts observing everything around her. In spiaggia is a stunning book by Susanna Mattiangeli and Vessela Nikolova, refined, unmatchable observers of human beings.
[Text in Italian]
A book for:
learning to observe what surrounds us;
writing our own list of nice and not nice things;
drawing what we see when we are at the beach.
Also published in:
French, Spanish, Catalan, Simplified Chinese, Portuguese, German.