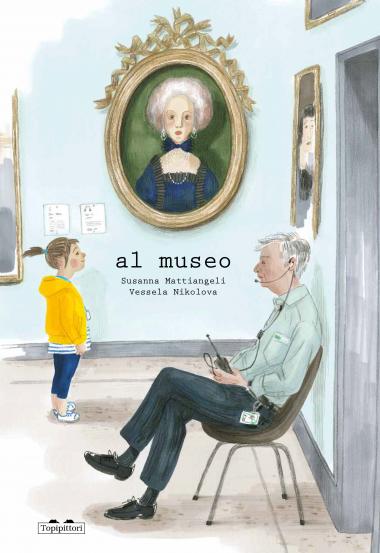 After In spiaggia (At the beach) and Al mercato (At the market), we follow our little Eva on a trip to the museum, with her teachers and classmates. She ventures among works of art of all kinds... A fascinating and mysterious universe to be discovered, populated by stranger visitors than the characters in the paintings.
[Text in Italian]
A book for:
learning how to observe paintings and people at the museum; 
discovering details;
telling our own trip to the museum.