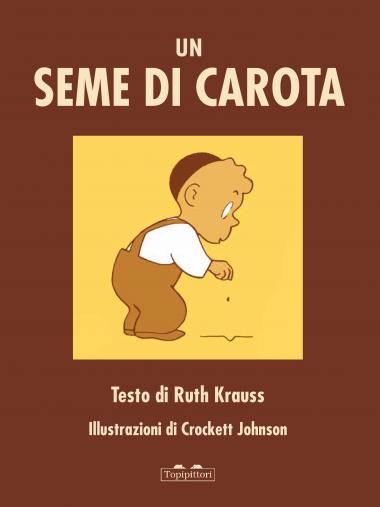 A boy has planted a carrot seed. His mother, his father and his brother tell him it won't grow. But when you're a child, there are some things you're absolutely sure about, and he knows the seed will bear fruit. So, every day, he pulls the weeds out, waters the soil and awaits. First published in 1945, and never reprinted ever since, this small book by two masters of children's literature, Ruth Krauss and Crockett Johnson, finally comes back to life, to teach us that hope and trust need to be cultivated day by day. [Text in Italian]
A book for:
learning to be patient;
following one's goals and ideas; 
imagining to cook a giant carrot.