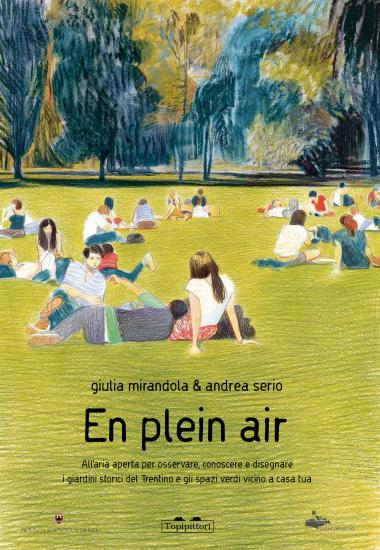 Wonderful gardens, palaces, castles, parks full of trees, shadows, fountains, little lakes: En plein air is a journey through the most enchanting historical gardens of Trentino, northern Italy. With text by Giulia Mirandola, a fine picture books specialist, and images by Andrea Serio, here at his debut.
A book for:
approaching the history of landscape design; 
learning how to observe and to draw green areas;
learning specific, technical words.