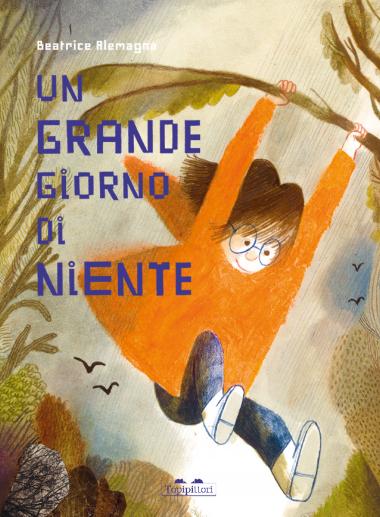 A day of nothing, on holidays. A far away place, with mom working and no one else but a videogame. Bored, lazy and angry, the boy gets out of the house in the rain, not knowing what to do, and accidentally loses his videogame. That's how the book starts and an unexpected adventure in the wood unfolds. Another little masterpiece by Beatrice Alemagna about the inner world of children and the wonder they can find anywhere.
[Text in Italian]
A book for:
trying to experiment and change habits; 
practice one's imagination; 
looking at the world from a different point of view.