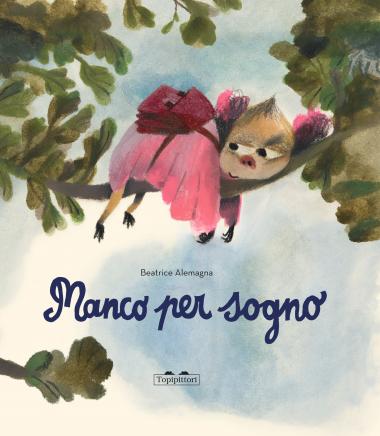 Pasqualina: three years old, two hairy wings and a firm conviction: No school. Never, not ever! A book by Beatrice Alemagna dedicated to children who face their first day in school. With sharpness and humour, Beatrice surprisingly turns the situation upside down. Pasqualina's parents have suddenly become very small and fearful, she has no choice but taking them to school with her. Forced to forget her tantrums and fears, she lives fully this new adventure. A delightful and wise story which focuses on the feelings and contradictions of childhood, age of great discoveries and changes. [Text in Italian] 
A book for:
facing the first day in school; 
supporting parents;
imagining a different ending.