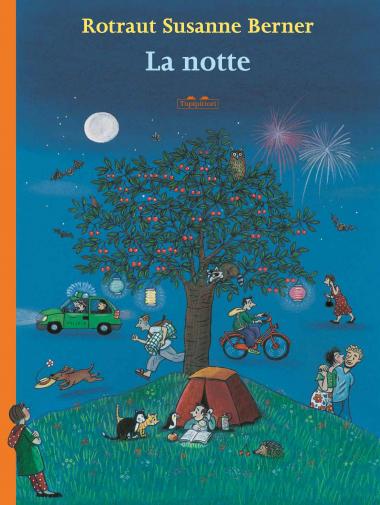 Night has come. Everybody's sleeping, even animals do. Or so it seems. Some lights are still on and this quiet summer night bustles with people, cats, owls, dogs and tiny details. Someone's reading at the library, someone's at the park, someone's pitching a tent, someone has stolen Susanne's hat, someone has forgotten to switch their bike-light on, and someone's flying away. After her wonderful Wimmelbuch series, Susanne Berner portrays a night sequence in the same town, showing a secret, dark, precious world. [Text in Italian]
A book for:
observing changes and details;
making up stories for all the characters;
learnig the great game of attention.