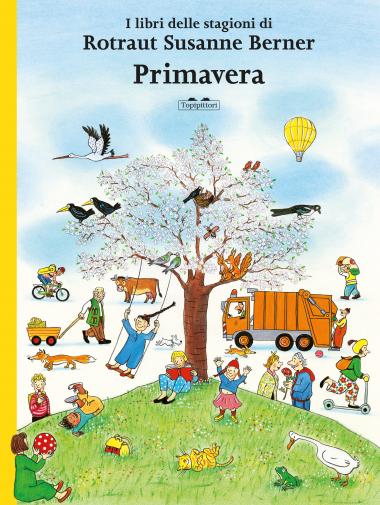 Spring is coming. Ina and Jonas want to go play ball in the park; Manfred meets Elke and Lenzo, Susanne darts around on her scooter and someone throws a banana peel in the sidewalk. A silent book about seasons in the city. In her Wimmelbuch series, the renown German illustrator Susanne Berner, Hans Christian Andersen Award winner in 2016, brings readers for a stroll in the same street but in different times of the day and of the year. A glimpse of urban life, bustling with people, plants, animals, activities, weird stuff. 
A book for:
observing changes and details;
making up stories for all the characters;
learnig the great game of attention.