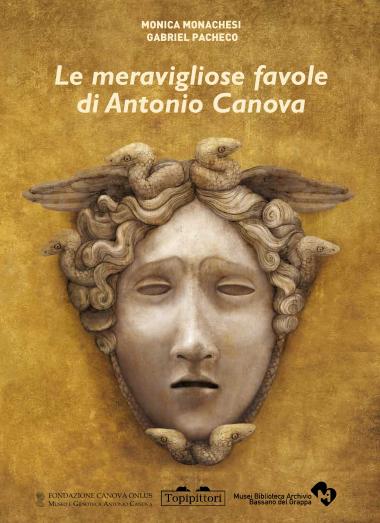 Antonio Canova is one of the most famous sculptors in history. His sculptures, inspired on ancient Greek and Roman art, have influenced our idea of beauty so much that they've been always imitated ever since. He made ancient figures and myths live again in his studio: that's why his art is known as Neoclassicim, because it brings past back into the present, making it new. This book, that has been produced in collaboration with Gipsoteca Canoviana di Possagno and Musei Civici di Bassano del Grappa, introduces young readers to the chiaroscuro technique through the observation and imitation of Canova sculptures, making them familiar with three-dimensional moulding on paper. 
[Text in Italian]
A book for:
learning art history and techniques by drawing;
knowing about one of the main Italian sculptors observing his work;
learning ancient myths.