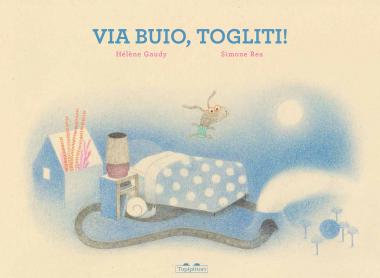 This book is for those children who are scared of the dark. Author Hélène Gaudy is a visual artist and has written successful novels; her text is illustrated by Simone Rea's fine dreamlike drawings. Oscar is a hyperactive rabbit who wants to play, eat, jump, run, swim, listen to stories, anything but sleep. Until one night, his wise mom finds the way to help him overcome his fear of the dark. [Text in Italian]
A book for:
Trying to observe things through different eyes;
Finding beauty and variety where we wouldn't expect;
Learning how to trust people who care for us.