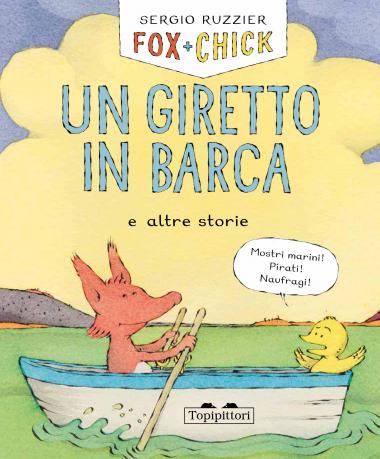 Fox & Chick are back with new, hilarious adventures. This time they are up to a quiet boat ride, eating a mysterious chocolate cake and watching the sunrise. All sorts of things in Ruzzierian style will happen. [Text in Italian]
A book for:
talking about friendship;
figuring what we like about our friends;
enjoying all the details of the illustrations.