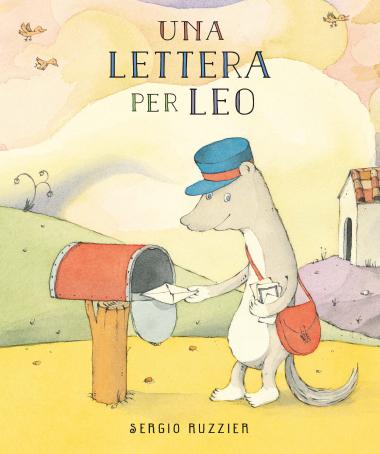 A letter for Leo is the first picture book for children published in Italy by Sergio Ruzzier, an illustrator born in Milan currently living and working in New York, where he was taught by and became friends with Maurice Sendak. He's now considered among the greatest authors of picture book in the United States. It is the story of a friendship between the postman Leo and little Cip: a real gem of moving, sparkling humour to make us meditate on the gifts of friendship.  
[Text in Italian]
A book for:
learning how to say "Cip";
reflecting about friendship;
having a good time reading.