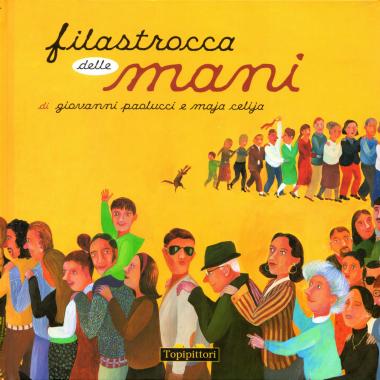 Hands are for cheering and for caressing. Hands can be happy or thoughtful. Hands can dance and can cook. Hands are meant for playing, working, stealing, even doing nothing at all. Hands are animated by a subterranean flow of life: they have desires, feelings, and their own peculiar enthusiasm, as well as people do. Hands are beautiful and mysterious. And they talk about us, revealing who we are, how we feel, what we think.
[Text in Italian]
A book for:
learning that gestures mirror thoughts;
translating gestures into words;
listing all the games which use hands.