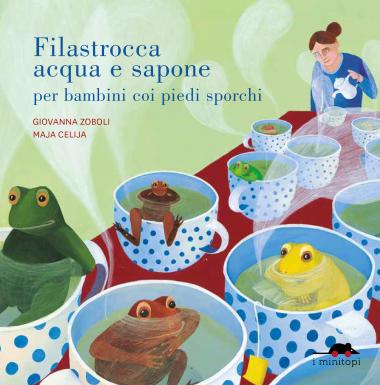 Every day the whole world wakes up and washes itself: animals, people, even cars and streets are swept by a flow of water and soap. It's the happy wave that runs through these pages, sweeping away everything with its pressing pace, to reach the kids who do not love water…
[Text in Italian]
A book for:
thinking about the value of water;
discovering many ways to wash oneself;
observing how water can be described by words and images.
Also published in:
Korean, French, Portuguese (Brazil).