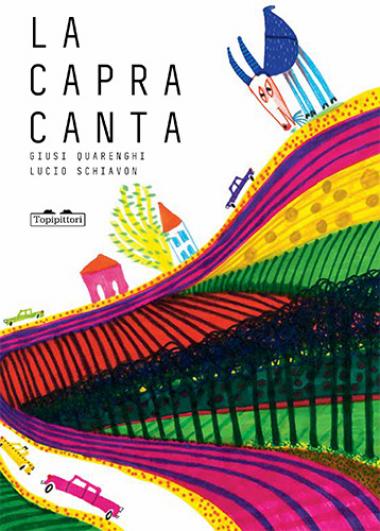 "Words and eggs must be handled with care. /Once broken they are impossible/ things to repair". This quote by Anne Sexton opens the latest poetry collection by Giusi Quarenghi. 77 poems about the words children use to express their inner world. Giusi speaks with touching clarity about rage, melancholia, sorrow, jealousy and joy. While illustrations by Lucio Schiavon animate these pages with energy and movement. La capra canta encourages children to ask to be heard, and adults to listen to them with the highest possible care, in order for words and eggs to keep unbroken. [Text in Italian]  
A book for:
telling their feelings;
thinking about what we like of the world and of people, and what we'd like to change;
writing a poem.