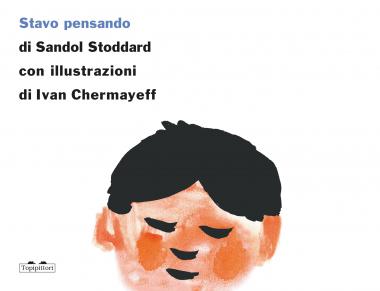 What happens when a boy doesn't want to get up, wash, get dressed, have breakfast in a hurry to go to school? Imagination takes over as he observes the cosmic movement of dust, lemons, watermelons, colours, stones, kites, elephants, hats… Published for the first time in 1960, these verses written by Sandol Stoddard and illustrated by Ivan Chermayeff, a world renowned graphic designer, also illustrator of Sun, moon, star, are wonderfully translated by Bruno Tognolini.  [Text in Italian]
A book for:
learning to respect children's way of thinking;
imagining what would be our perfect day;
writing in a poem the images we see when we start wondering.