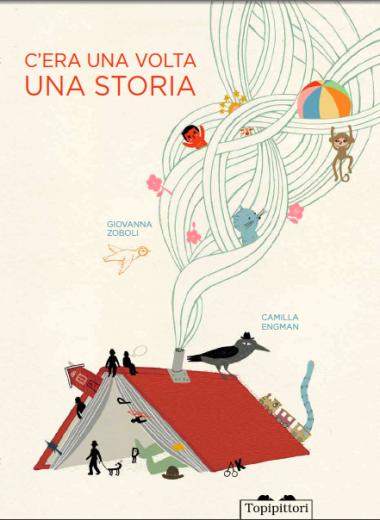 Once upon a time there was a story. The story lived in a book. The book belonged to a child. But the child was still not able to read. But he was very good at looking at pictures. So he already knew many things about: all interesting things. For example, there was a dog travelling in a green suitcase; a woman with a parrot on her head; and a cat was dancing on the front legs. So begins this book which reveals, page after page, a story that comes to life by the words of those who read it: a teddy bear, a toy train, a ball, a bird, a rubber duck, the stars and the moon. A story which will make even the sun stop and read, even if the sun has already read all the books in the world. And this story is so compelling that the sun will be tempted to keep the book all to itself but... A book about the power of words and imagination that flow from the pages of books and change the thoughts and hearts of readers. 
[Text in Italian]
A book for:
experiencing the power of storytelling;
learning reading together;
making up new stories.
Also published in:
Korean, Thai, Portuguese (Brazil).