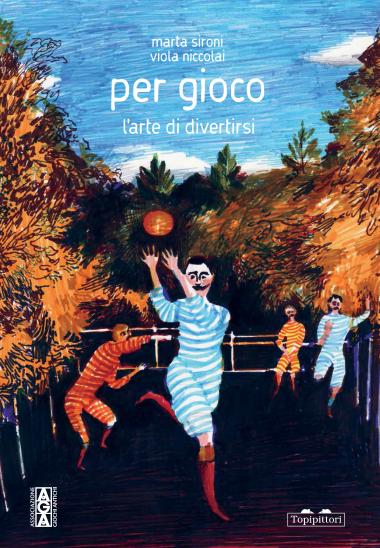 Chess, ball, jump rope, hide-and-seek, blindman's-bluff: people have always played since far-away times, since when they used to drawn on cave walls, inventing wonderful ways to entertain themselves and learn the rules for living together through the pleasure of playing. This PiPPo volume was created in collaboration with Tocatì festival, which is dedicated to the art of entertainment. Young readers will discover traditional unknown games from very famous paintings. [Text in Italian]
A book for:
finding entertainment in artworks;
making up new rules;
discovering traditional local games.