Eccoci, dunque, arrivati alla tradizionale pausa estiva, in questo primo luglio, giro di boa dell'anno.
Grazie a tutti per averci seguito fin qui. Grazie a tutti i nostri magnifici collaboratori e lettori senza i quali questo blog non avrebbe senso. Grazie ai bambini, che ci tengono svegli e fiduciosi anche in questo periodo tremendo. Grazie a tutti coloro che hanno fiducia nel nostro lavoro e nei nostri libri. Il nostro premio sono loro, ogni giorno dell'anno.
Ricordiamoci che, come mostra questa immagine, d'estate si può anche far poco o niente. E che questo niente può esser meglio di tanto troppo.
Buon riposo e buone vacanze a tutti, ci ritroviamo verso metà settembre con nuove voci e nuovi libri.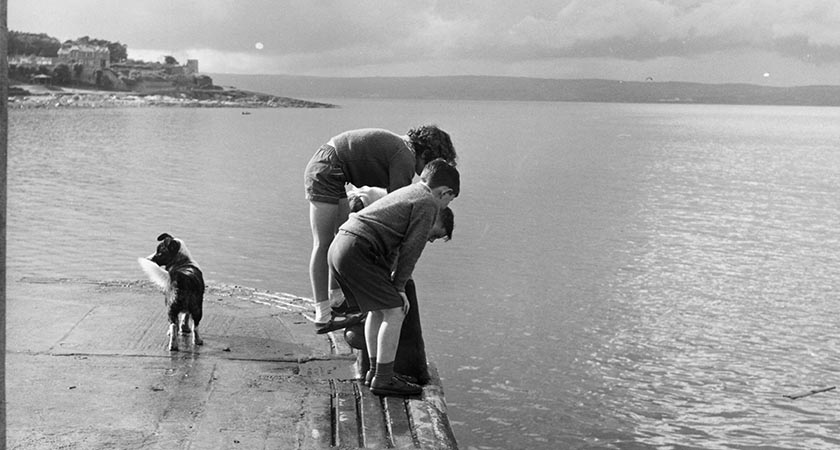 August 1963: A group of children looking into the water at the harbour at Bangor in County Down (Photo by D. Peacock/Fox Photos/Getty Images).